Exposed Screw Style Binding
Exposed Screw Binding uses two hinged boards for the front and back of the book. The boards are drilled and the screws hold the book together. In this style of screw post binding you will see the pages exposed along the spine.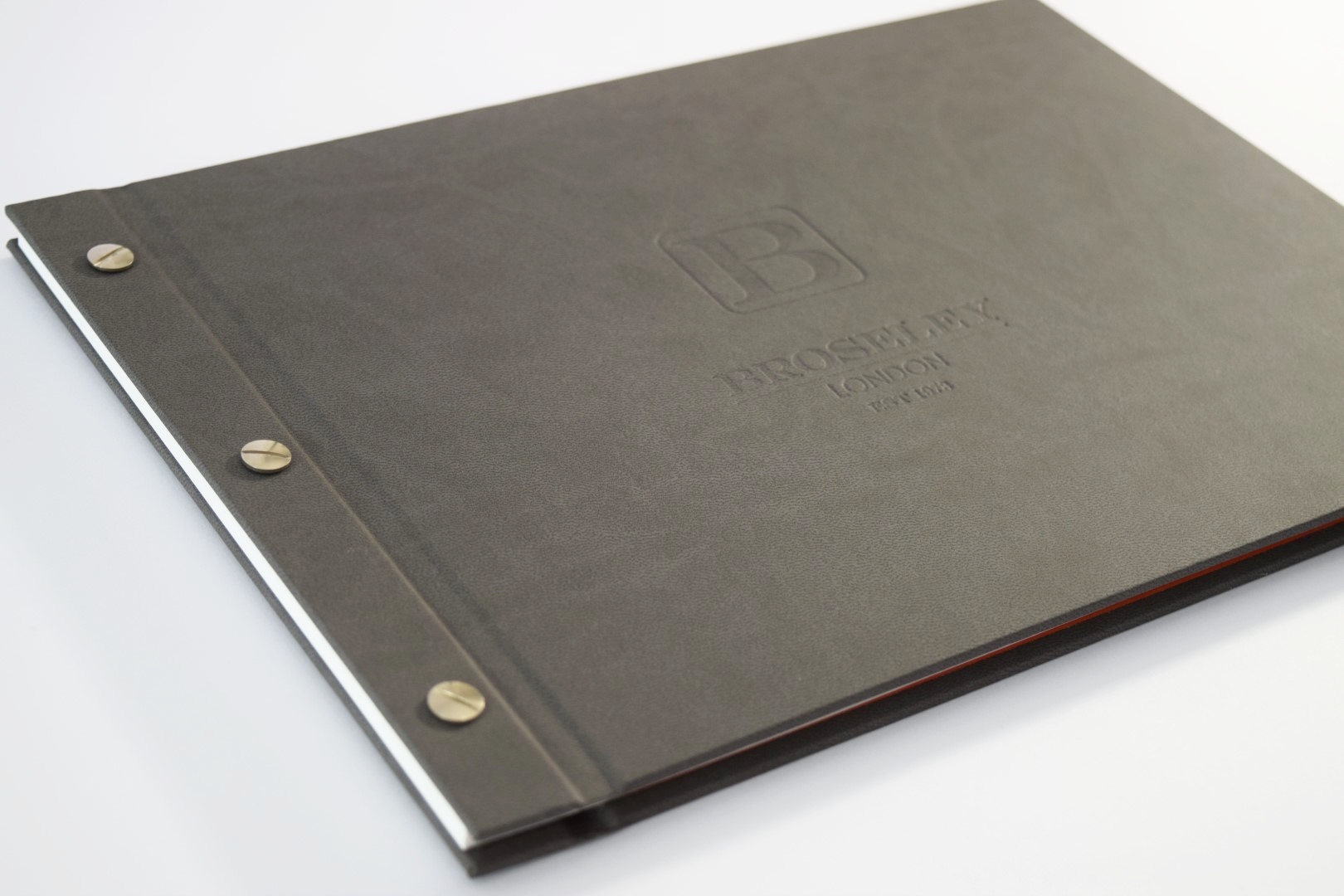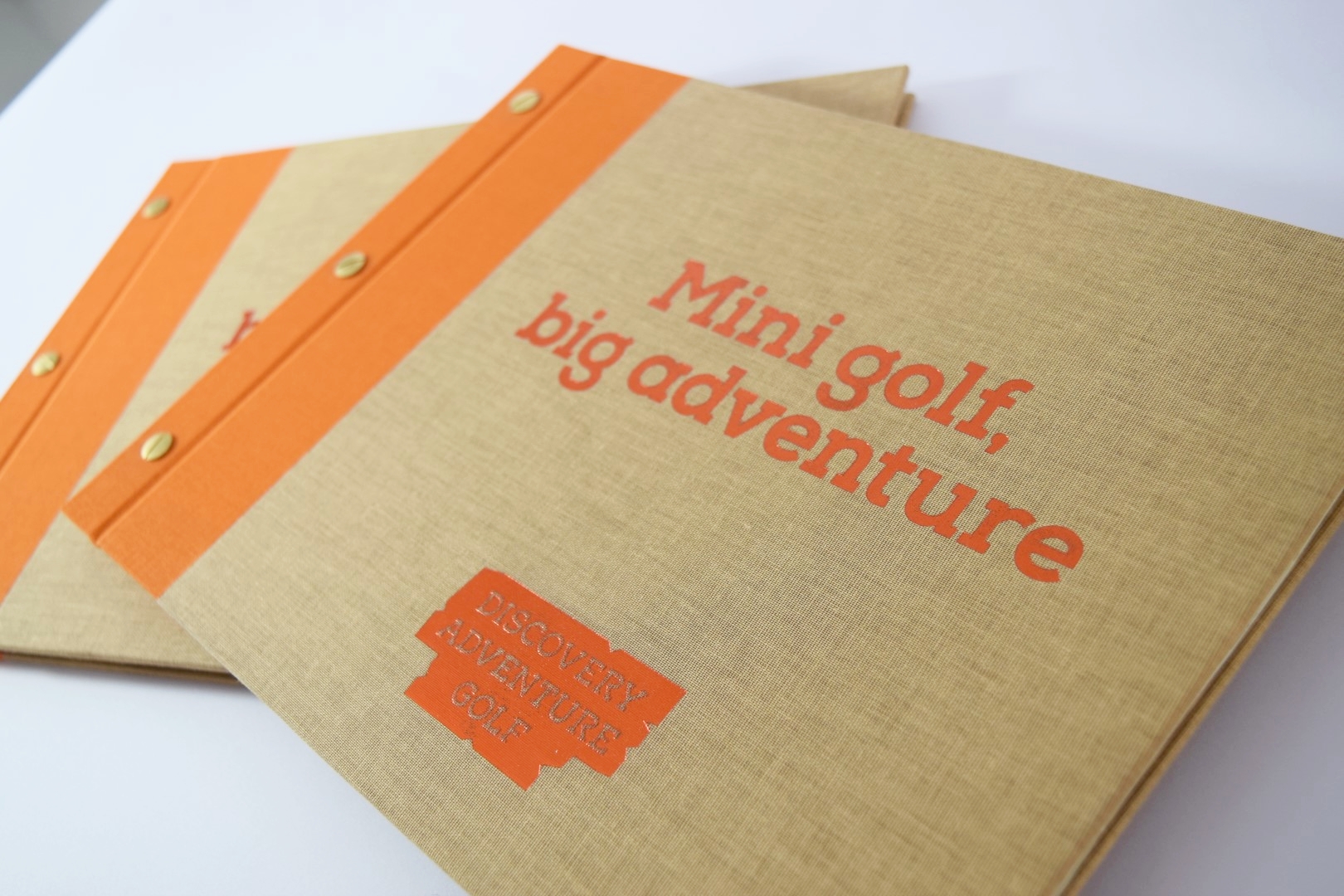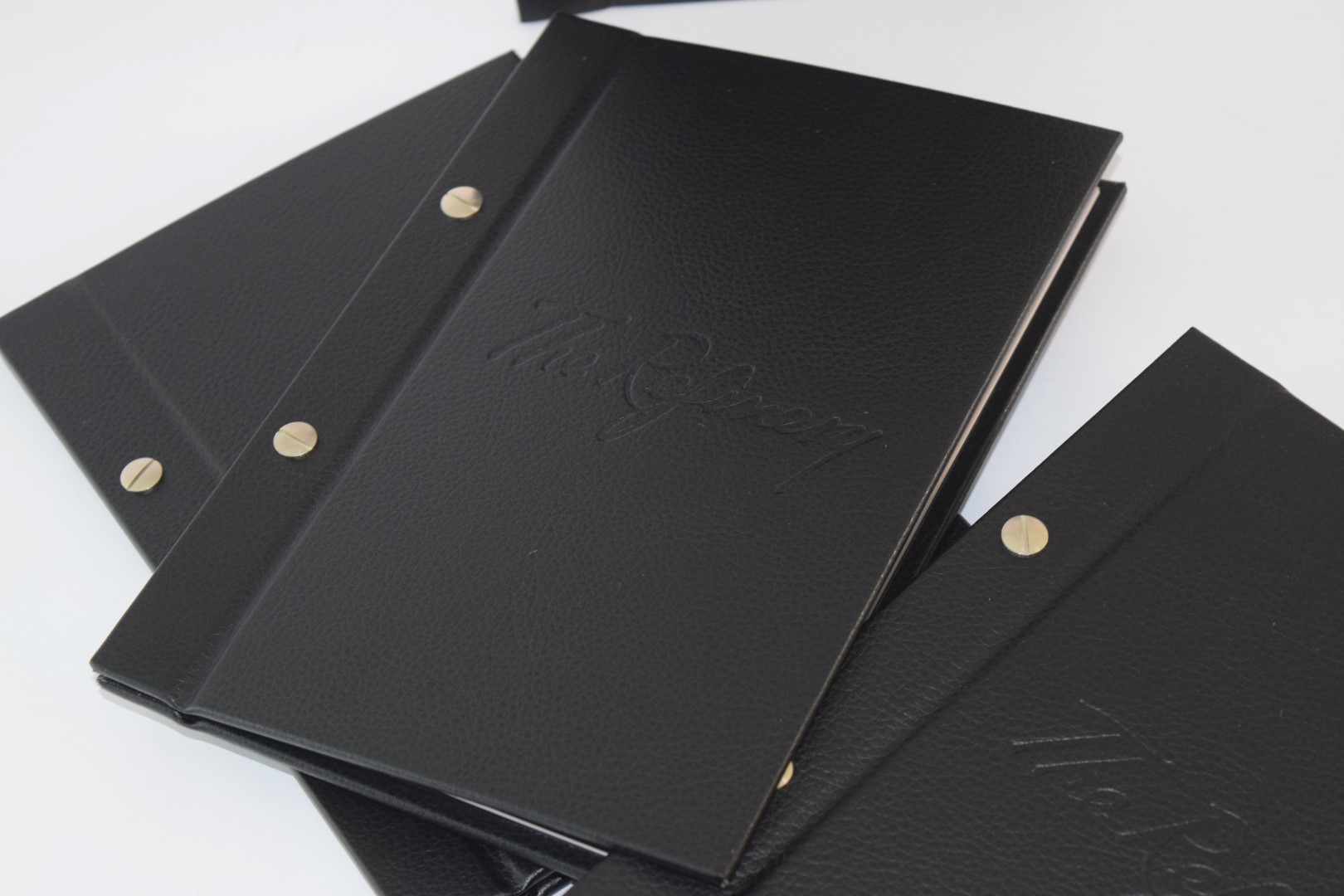 Casebound Style Screw Binding
Casebound Screw-post binding uses the same structure as a case bound book. We use three pieces to make the cover ( front, spine and back) and the contents are held together by screw posts to the back; meaning screws are visible on the back of the book.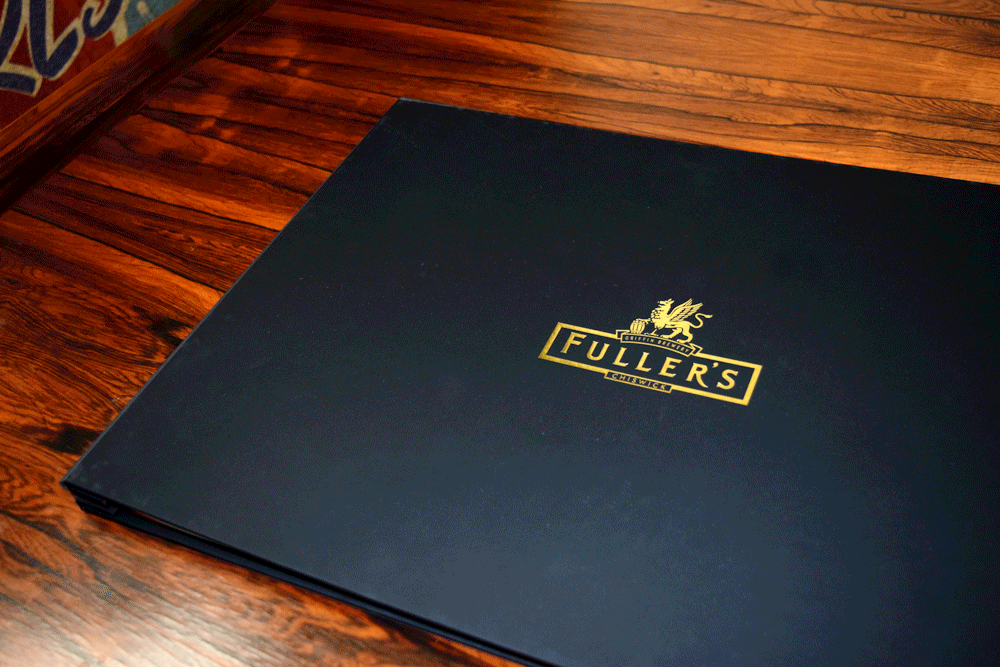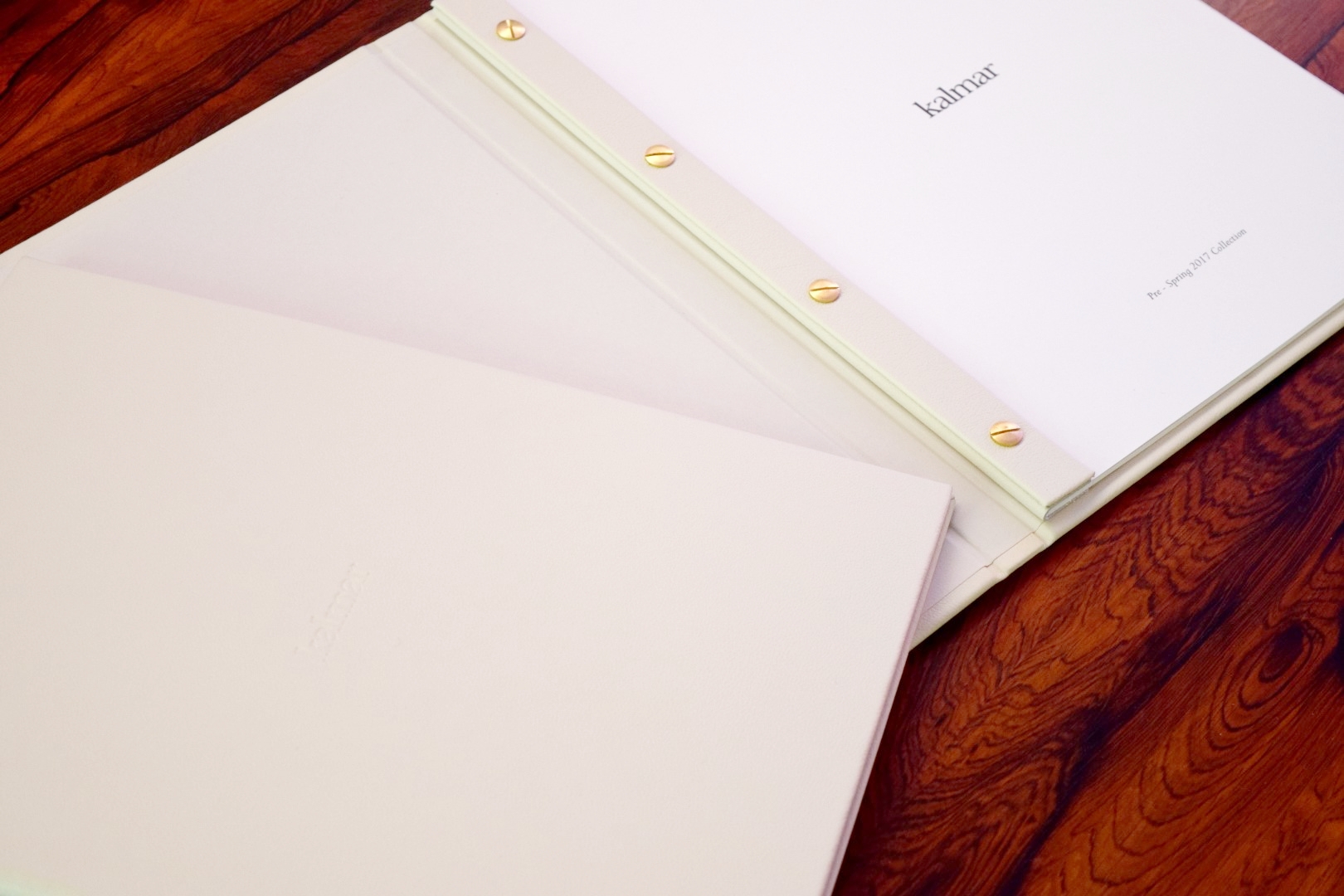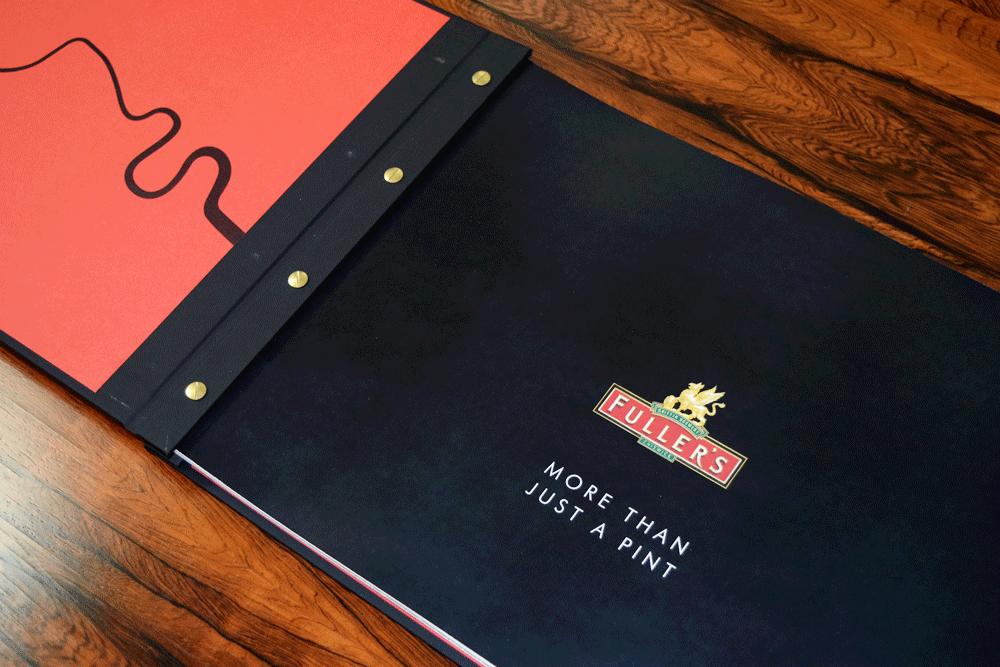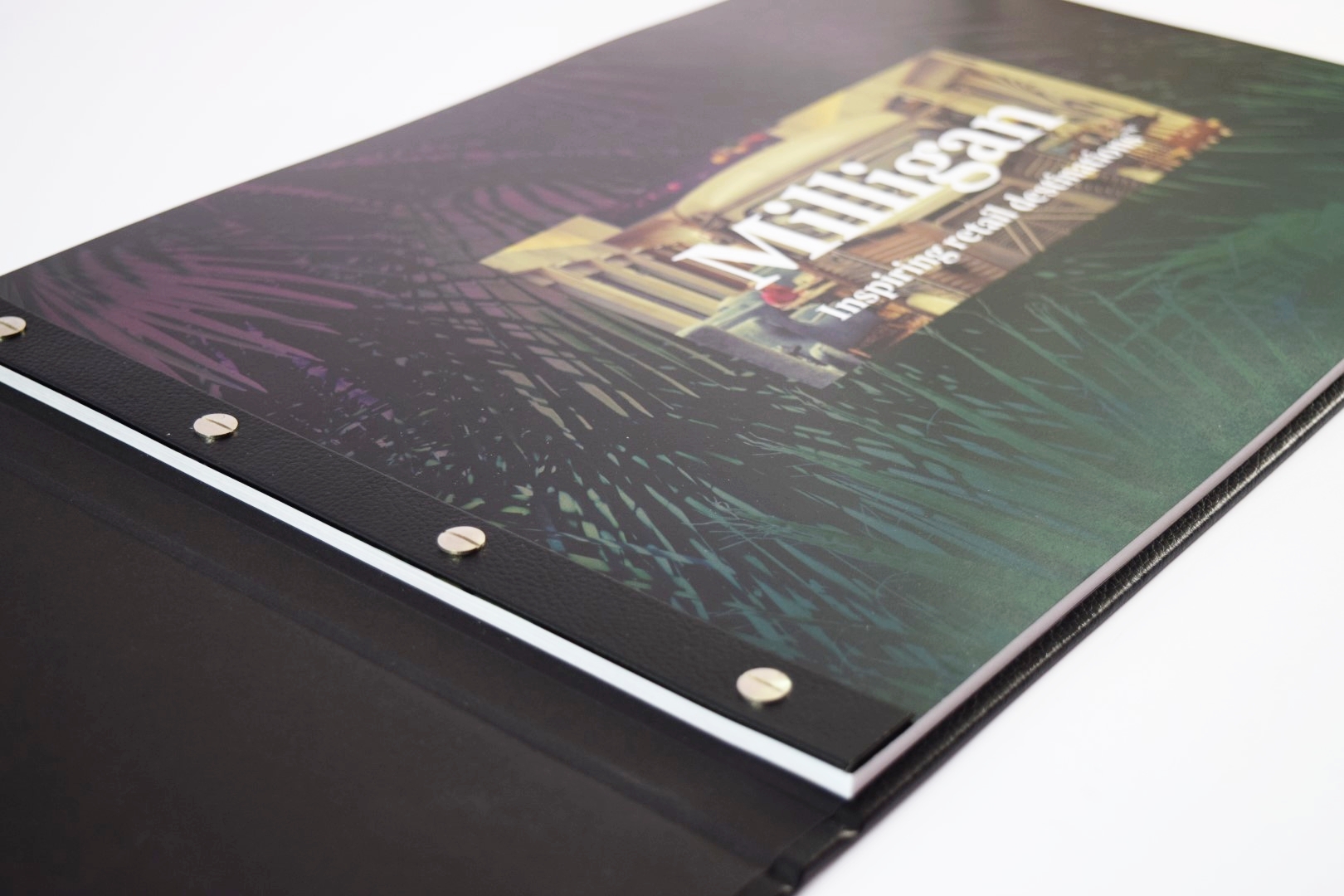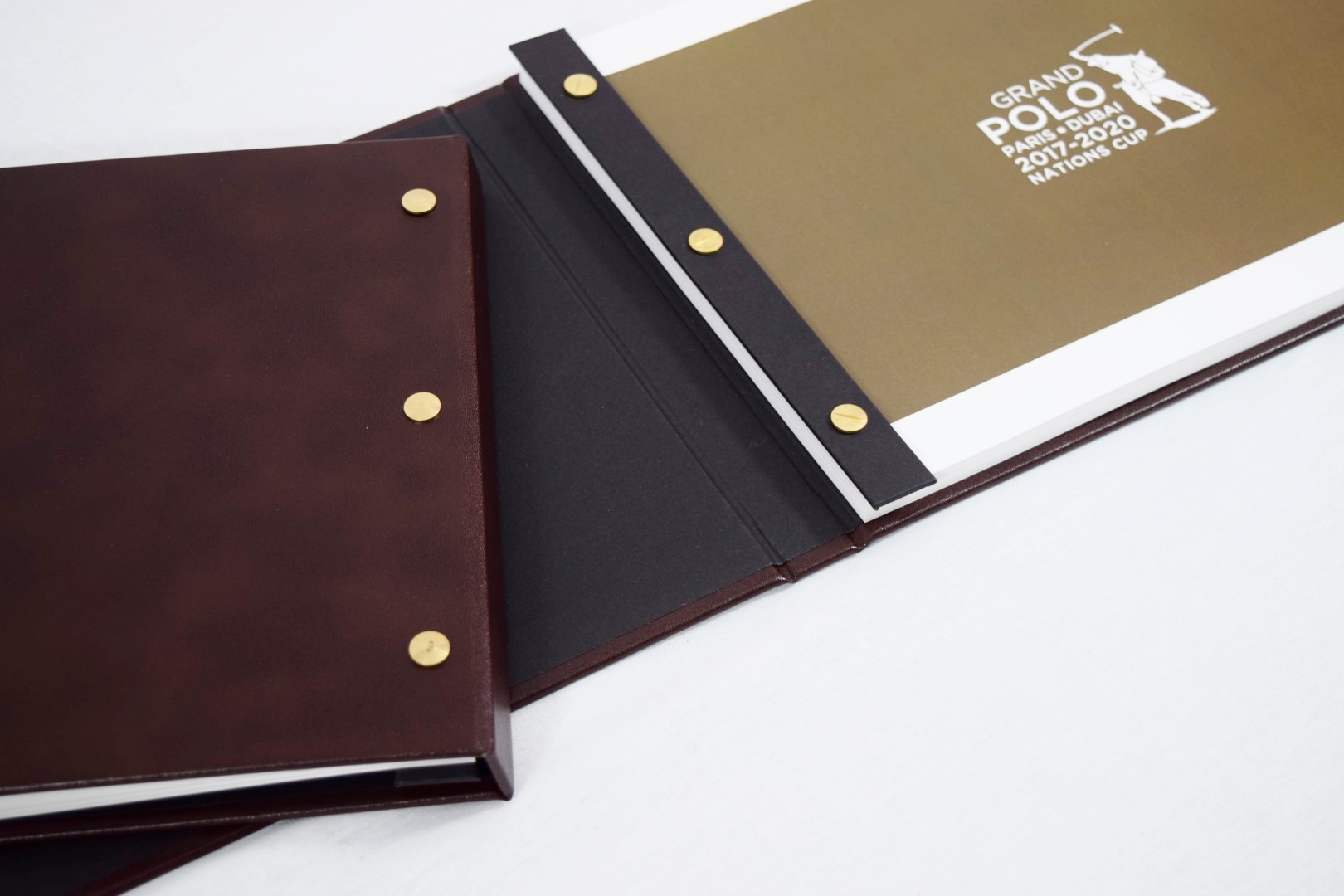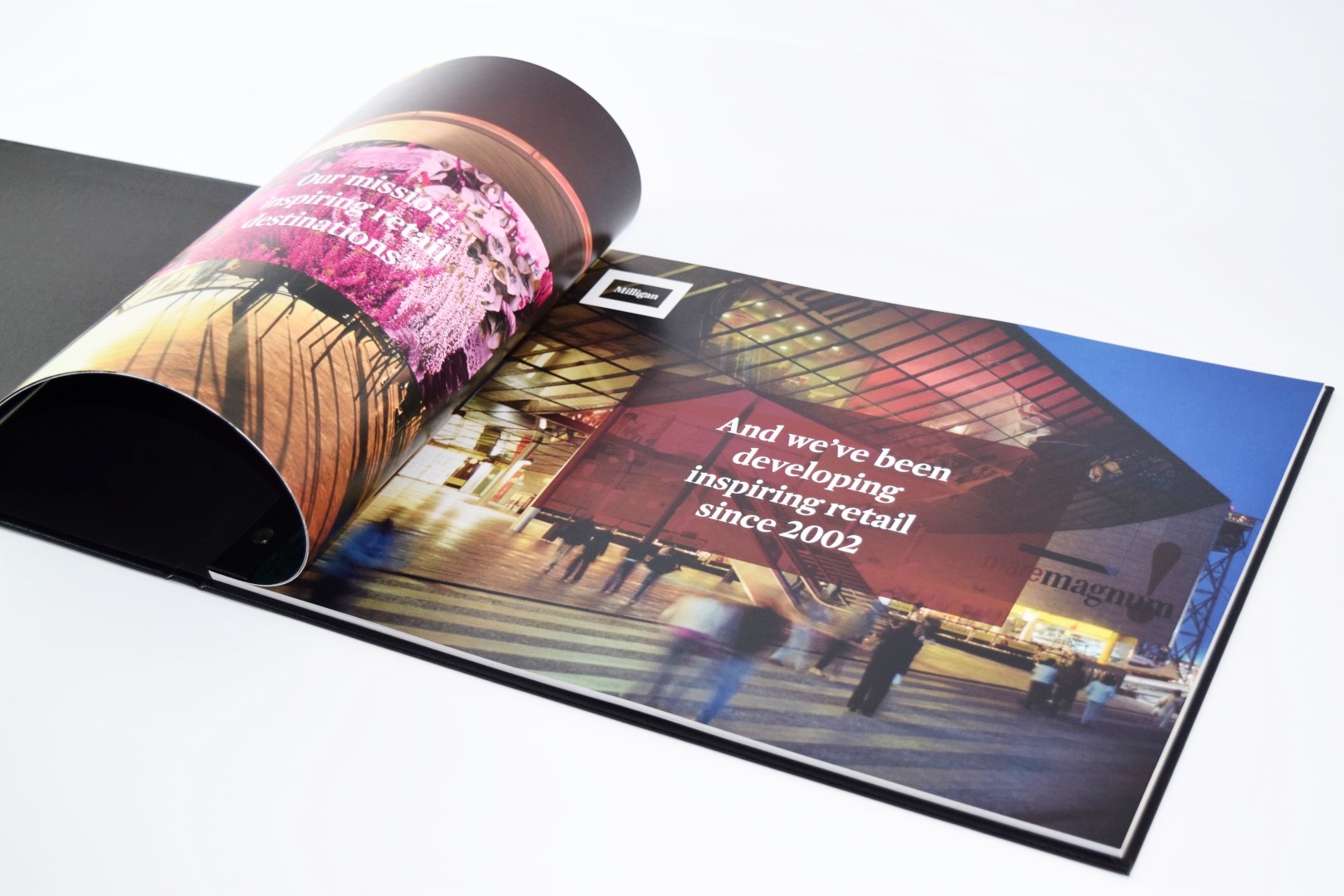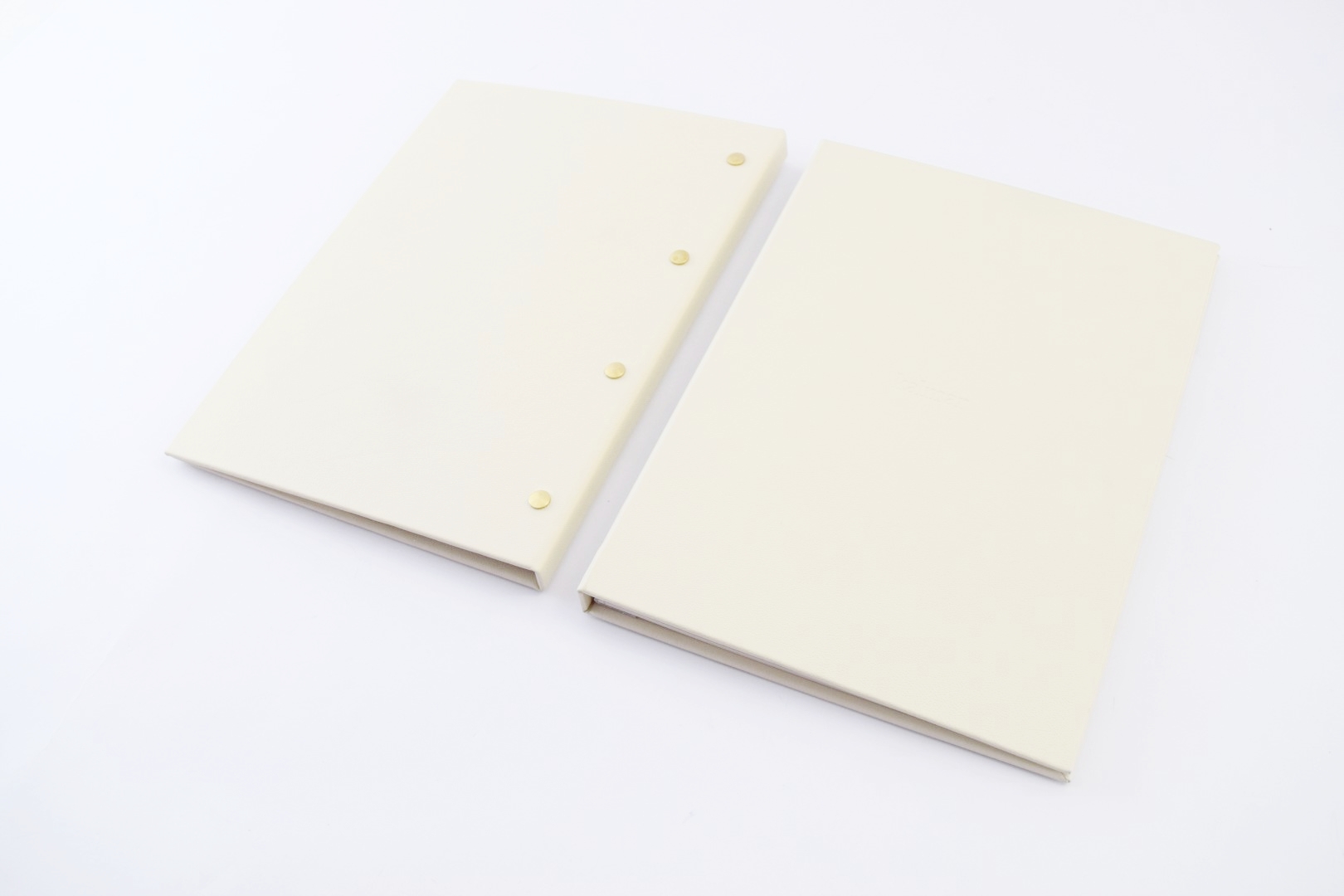 Portfolio Style Screw Binding
Portfolio Style is where the screw posts are not visible on the outer cover. Achieved, by turning in the edge of the cover boards to create a hinge which allows the covering boards to rest over the screws. The screws are only visible when the book is opened.